AfroDJMac has announced the release of Smooth Pocket Operators, a new Ableton Live Pack featuring the sounds of the Pocket Operators portable music devices by Teenage Engineering.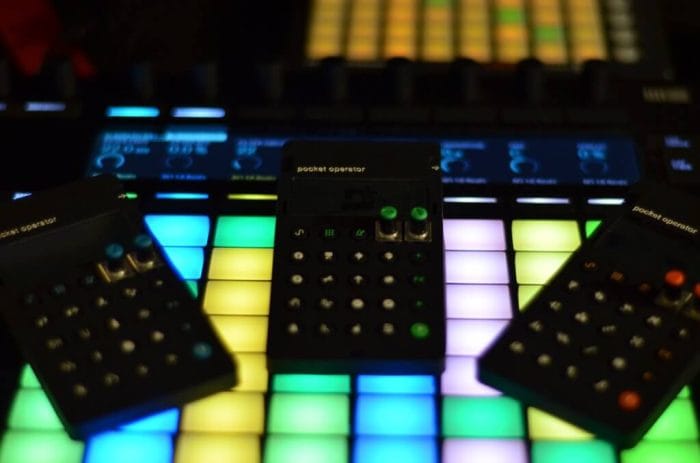 I'm so pleased with the sound of the instruments. They capture a special grittiness and character that I've only ever heard in the Pocket Operators.

Each Instrument Rack and each sound in the Drum Racks are completely customizable. This means that you can take each sound and make it your own.
Smooth Pocket Operators features
48 tempo-synced Live Clips of patterns programmed on the Pocket Operators.
32 Instrument and Drum Rack presets built from samples of the Pocket Operators.
1 Live Set for mixing and jamming with the 48 Clips.
200+ Samples of bleeps, bloops, noises, and loops.
The Live Pack is available for purchase for $10 USD. Members of the AfroDJMac Music Production Club receive the Smooth Pocket Operators Ableton Live Pack as the February Pack of the Month.
More information: AfroDJMac / Smooth Pocket Operators