AIR Music Technology has announced the introduction of its newest expansion pack, AIR Instrument Expansion Pack 3 (AIEP3), a comprehensive series of instruments to meet all your compositional needs.
The AIR Instrument Expansion Pack 3 enables artists to create with a wide-ranging collection of diverse titles, including Loom, Strike, Structure, Transfuser 2, Vacuum Pro, Velvet, Hybrid 3, and the newly added DB-33, Mini Grand, The Riser plus Flux Transitions and Fresh AIR Expansion Packs.

This assortment covers virtually every conceivable style and musical sound, along with comprehensive sound-shaping controls and amazing presets that give the artist instant inspiration.
Musicians, composers and sound designers will all find AIEP3's flexibility and versatility to be indispensible to their creative efforts.

Included for the first time in AIEP are The Riser, Mini Grand and DB-33. These are ideally suited for use with virtually every popular Digital Audio Workstation (DAW) available today. These virtual instruments give artists the ability to create music using absolutely authentic, genuine keyboard sounds, giving their music a uniquely realistic and accurate quality.
Mini Grand
Mini Grand is a simple to use yet powerful virtual piano instrument with seven different acoustic piano sounds, perfectly suited to a broad range of musical styles and production needs.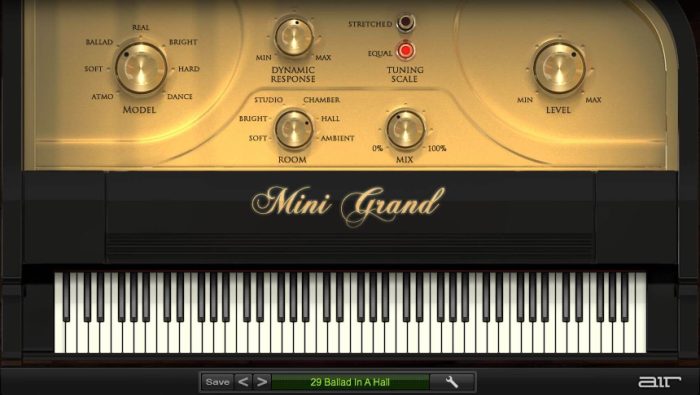 td-modal-image
Premium quality piano samples
7 selectable piano models covering a wide range of piano sounds
Re-pedaling technology, recreating super realistic string resonance behavior
Built in room simulation
Equal and stretched tuning available
DB-33
DB-33 is a virtual organ instrument that recreates the sounds and controllability of classic tonewheel organs such as the Hammond B3, and the rotary-speaker cabinets they are often played through.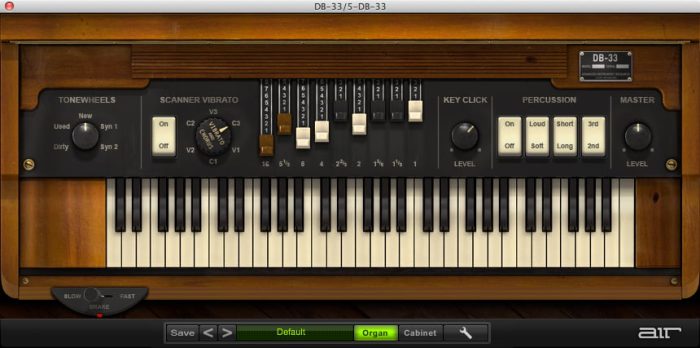 AIR-proprietary vintage organ model
Custom designed, extra-realistic convolution rotary cabinet sound, also usable as a standalone effect
Tube overdrive emulation
Includes over 120 presets
Every title in AIEP3 boasts universal plugin support for VST, AU and AAX.
"AIEP3 gives musicians and composers every sound, style and instrument they could possibly want, for any project," said Ben Wendelstein, Director of Product Management at AIR Music Technology. Plus, with their sound-shaping versatility, easy-to-use presets and universal plugin support, they're a snap to use."
AIEP3 will be available in Q1 2016 at a U.S. retail price of $399.99 USD. DB33 and Mini Grand are available for immediate download for both PC and Mac at AIRmusictech.com for $79.99 USD each.
More information: AIR Music Technology