AirRaid Audio has released the Pandemic multiband autopan and Mutagen multiband distortion Rack Extensions for Propellerhead Reason.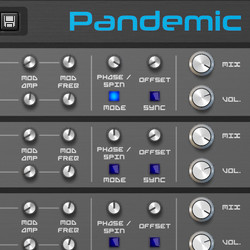 Pandemic is a wholly unorthodox multiband autopan.

It features 3 bands, each one complete with a panner, stereo spreader, phase and spin controls, and an innovative modulation section which can generate anything from subtle, organic variations to creative, controlled chaos. This unique combination of features makes Pandemic a veritable panacea for lifeless tracks.

With Pandemic, get ready to unleash pandemonium.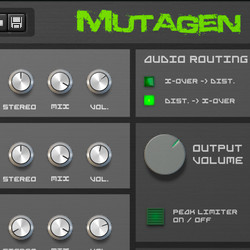 Mutagen is a unique take on the multiband distortion concept.

It features 3 bands, 15 powerful distortion algorithms—from classic low-fi effects to custom-designed audio manglers—and an innovative Stereo Mix section, which allows you to isolate not only specific frequencies, but also specific ranges within the stereo field.

This gives you a microscopic level of precision with which to mutate your sound.
The Rack Extensions are available to purchase for $39 USD / 32 EUR each.
More information: AirRaid Audio