Akai Professional has announced a controller-only product offering of Fire, the world's first and only dedicated hardware controller for FL Studio.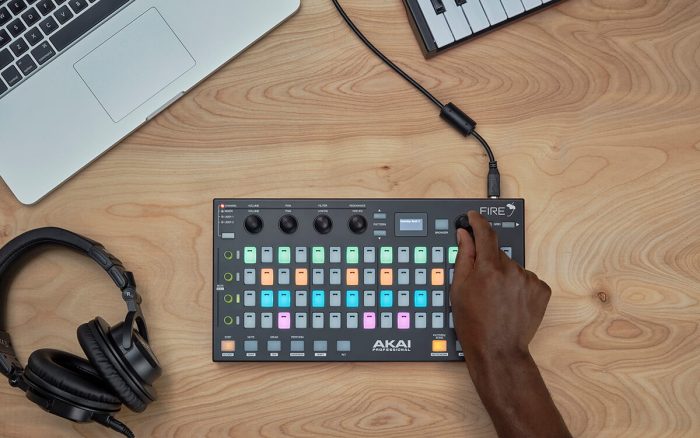 Akai Professional Fire was welcomed with great fanfare. The efficiently tactile controller brought an incredibly musical approach to the FL Studio production experience. Producers were thrilled that they now had a true instrument to play melodies, percussive patterns and so much more.
In recognition of the tremendous response of the FL community, Akai Professional is now offering Fire without the software license. Pre-existing owners of all FL Studio tiers -Fruity, Producer, Signature and Studio Plus- can purchase a Fire and immediately take advantage of the super-efficient tactical controller for all their music-making endeavours.
Fire features
Plug-and-play integration with FL Studio.
Quickly input patterns along the timeline in the step sequencer.
4 x 16 Matrix of Velocity-Sensitive RGB Pads.
Record notes in Performance mode.
(4) banks of assignable Touch-Capacitive knobs.
Instantly navigate the Channel Rack, Browser, Tool Bar and Playlist windows.
Use dedicated controls to quickly browse audio and project files.
Dedicated transport controls.
Dan Gill, Senior Product Manager for Akai Professional said,
"We were overwhelmed by the initial response to Fire. Users received it with great enthusiasm as it made the diving into the FL Studio workflow super intuitive. With this new flexible offering for Fire, we've made a consideration for all FL users to happily share in this hands-on experience."
More information: Akai Pro