Akai Professional has announced a public beta of MPC 2.0 is now available to download for MPC Touch and MPC Live owners.
The latest version of the composition software features audio track recording, real-time audio warping, Audio and MIDI drag-and-drop, along with enhanced Q-Link control.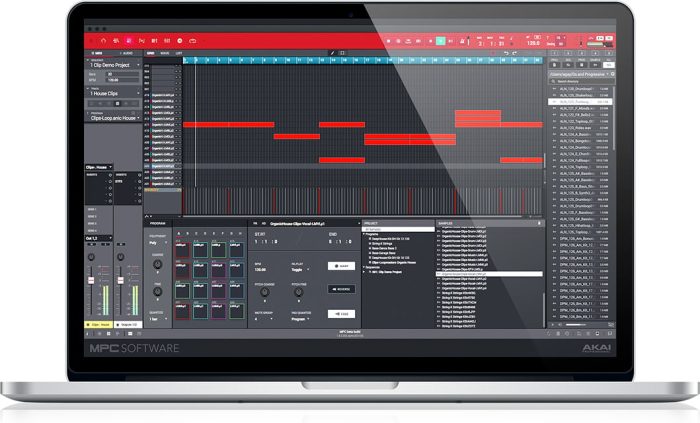 MPC 2.0 Public Beta is NOW AVAILABLE to download for registered MPC Touch and MPC Live owners. The new public beta includes built-in feedback functionality. Please use it! We will implement new features and make workflow refinements based on YOUR suggestions.
Changes in MPC 2.0
New graphical interface.
Audio track recording.
Real-time time-stretching and pitch-shifting.
Clip Program mode for clip launching workflow.
Reimagined mixer layout – resizable faders, an adaptive channel strip, a dedicated audio track.
editing window, resizable waveform view.
Advanced signal routing capability – submixes, FX returns, multi-output plugin support.
More efficient and streamlined MPC workflow.
Audio and MIDI drag and drop.
Enhanced QLink Control.
MPC Touch and MPC Live users can log into their account at akaipro.com to access the download link.