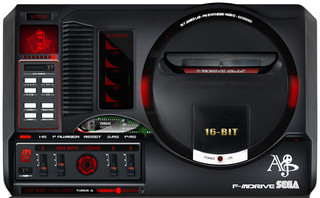 Aly James Lab has released version 1.23 of FMDRIVE, a Sega Mega Drive/Genesis FM synthesizer instrument for Windows.
FMDRIVE is not simply an YM2612 emulator, it add many extended features and huge user friendly GUI! It is a fantastic synth suitable for chip music and SEGA nostalgic pleasure and also a powerful FM tool for modern music production.
Changes in FMDRIVE v1.23
Rewritten envelope cycles system to improve YM2612 engine accuracy again.
Improved volume tables.
New SSG selection method.
Adjusted PCM DAC ladder noise.
Corrected DAC on/off register not being saved with patches.
Solved Program change memory BUG (causing certain YM2612 registers not being updated after closing and re-opening the plug-in interface).
Pitch bend range can now be set (1-12 semitones).
Glide mode can be set to portamento or glide behavior.
Corrected sync between GUI and registers.
Envelope generator sliders reversed for a better sync with GenMDM.
FMDRIVE for Windows (VST) is available for a minimum donation of 10 EUR. The update is free to registered users.
More information: Aly James Lab / FMDRIVE