Ample Sound has announced an update to two of its acoustic bass instruments. Ethno Ukulele III version 3.2 and China Pipa version 2.1 feature remade presets and improved compatibility of the VST3 format.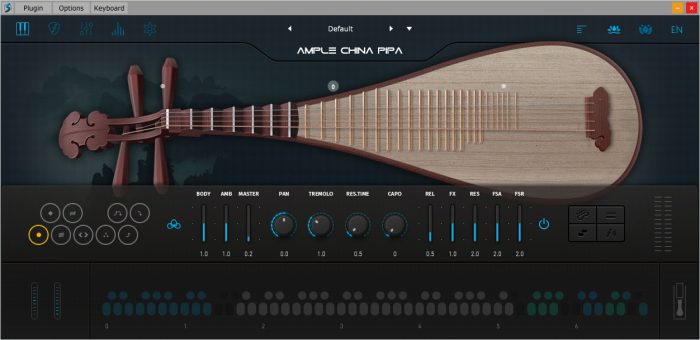 Ample China Pipa features two sample libraries with a traditional Pipa timbre and a modern style, recorded using AB and MS stereo techniques. Ample Ethno Ukulele III aims to bring the sound of the Kamaka HF-3 Ukulele to your studio.
Changes in Ample Ethno Ukulele III and China Pipa
New Preset manager.
Reworked all presets.
Keyboard skins for Pipa.
Fixed VST3 compatibility issue for various DAWs.
Updated and fixed OpenGL related issues.
Updated Riffer and fixed bugs.
Updated FX module, fixed issues with visualization.
Fixed manual legato issue in Pipa's Auto Slide and Auto HP modes.
The update is free of charge for current owners. Users can get their updates through the MyAmpleSound webpage.
Ample Sound is running a promotion for Ample Bass Acoustic III, Ample Bass Upright III, Ample Ethno Ukulele III and Ample China Pipa, and related bundles, offering a 25% discount until July 29, 2020.
More information: Ample Sound