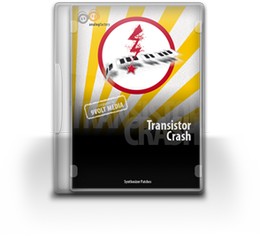 Analogfactory has announced Transistor Crash, a soundset featuring 50 patches for the Massive software synthesizer by Native Instruments.
Transistor Crash is an essential package for every producer involved in the Dubstep & electronic scene. Transistor Crash provides you with a wide range of electronic sounds and mayhem. Every single preset was carefully programmed by hand and was also included in the official Transistor Crash audio demos.

All patches have been developed by 9VOLT MEDIA with lot of detail and deepness in synth programming.The patches are tagged with specific attributes to find them easily in the soundbrowser and show intense use of the morph controls which are available for each patch.
The soundset is available to purchase for $12.99 USD.
Analogfactory has also announced a limited time sale on all its products.
As we seem to have "No Summer" this year we want to celebrate the release of Transistor Crash with a 25% sale on all our products through August 31st, 2012. Simply add the code TRANSISTORCRASH to your shopping card and enjoy!
More information: Analogfactory