Analogue Solutions has released Nyborg-24, an analogue monosynth with Moog style filter.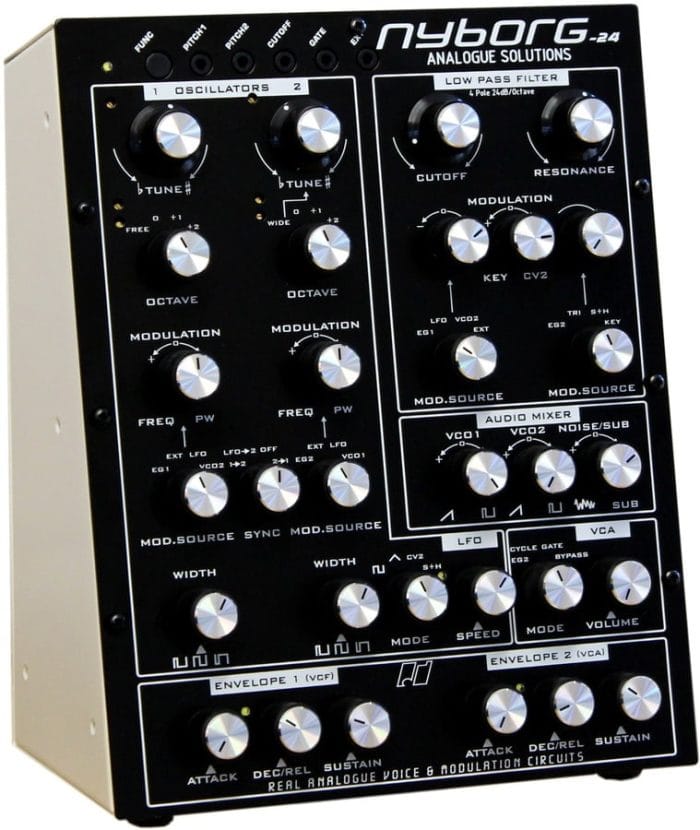 Nyborg is part of the Analogue Solutions range of analogue music equipment. Nyborg is a precision electronic musical instrument. It combines all the often needed music electronic circuitry to make a music synthesiser in one compact module.
Nyborg-24 features
Full rugged steel/aluminium case – no plastic mouldings.
Good quality smooth potentiometers, fully sealed against dust.
Good quality knobs with spun aluminium caps.
High grade double sided circuit board.
High Quality 16bit DAC for MIDI-CV conversion.
Very stable MIDI to CV.
Very stable analogue oscillators.
Hand built by humans.
True retro analogue voice and modulation circuits to give an authentic retro sound.
The Nyborg-24 is available for purchase for £499 GBP (ex. tax & delivery).
More information: Analogue Solutions / Nyborg-24