Plugin Boutique has launched a sale on Antares, offering up to 68% off on two of its audio effect plugins for a limited time.
Harmony Engine EVO is a vocal modeling harmony generator that allows for creating realistic harmonies with ease.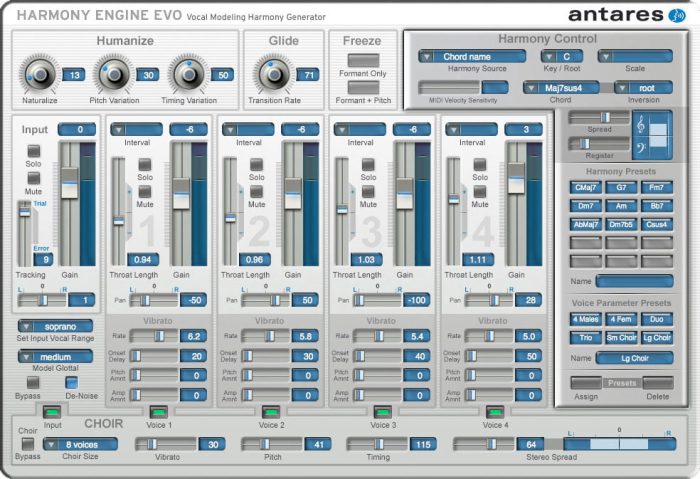 From the company that revolutionized professional vocal production with Auto-Tune pitch correction technology, comes Harmony Engine Evo, the second generation of Antares' real-time harmony generating plug-in that puts professional-quality vocal harmony arrangements within reach of any songwriter, producer, musician or engineer.

Building on the power and ease of use of the original Harmony Engine, Harmony Engine Evo incorporates Antares' groundbreaking Evo™ Voice Processing Technology for faster, more accurate pitch detection, smoother, artifact-free pitch shifting, and seamless, natural-sounding (if you want it to be) throat modeling. And with the addition of 5 channels of Antares' unique CHOIR Vocal Multiplier, you can now create huge vocal ensembles out of a single vocal line.
Mic Mod EFX models an extensive collection of exotic mics.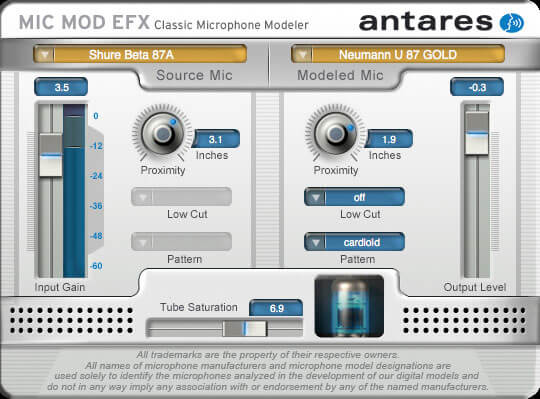 Using our patented Spectral Shaping Tool™ technology, we've created precise digital models of a wide variety of historical classic and exotic microphones. Simply tell Mic Mod EFX what microphone you are actually using and what microphone you'd like it to sound like. It's as simple as that.

With over 125 microphones models included in Mic Mod EFX, you can afford to record each track through a model of the specific mic that will best produce that ideal sound you're looking for. Or use it in live performance to get the sound of mics you'd never consider using on stage. You can even use it during mixdown to effectively change the mic on an already recorded track.
Antares Harmony Engine EVO and Mic Mod EFX are on sale for $79 USD and $49 USD, respectively.
The offer expires December 3rd, 2018.
More information: Antares