Antelope Audio has announced that it will showcase its revolutionary new FPGA-based vintage FX, along with several of its Thunderbolt interfaces at this year's AES Convention in Los Angeles between September 29th and October 1st, 2016.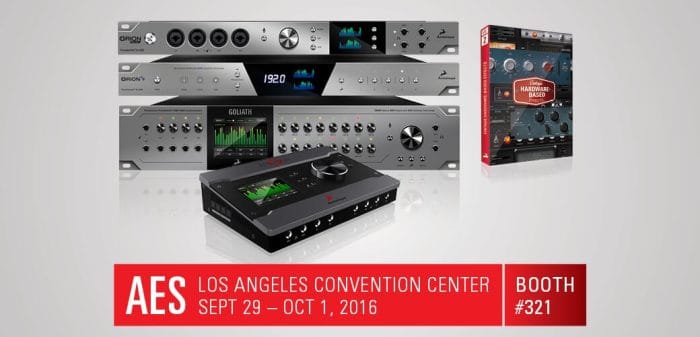 The Antelope booth will feature ongoing demonstrations of the FX and interfaces, led by Antelope's U.S. Director of Sales and Marketing, Marcel James. Each day of the convention, as in years past, Antelope will feature special guests and musicians, to be announced closer to the show.

At this year's AES Convention, Antelope Audio will also be a Project Studio Expo sponsor, supporting more than a dozen sessions occurring between Thursday and Saturday, ranging from topics on "How to Make Your Recorded Vocals at Least Twice as Good!" to "The Special Sauce for Mixing a Hit Record".

Antelope will also be partnering with the AES Student Community to provide a new Zen Tour — the 'king among portable interfaces' — as an award for the final stage of the student competition. Finally, Antelope will be posting new career opportunities at the AES job fair, to be held on September 30th.
You can find Antelope Audio at the AES at booth 321.
More information: Antelope Audio