Anton Anru has announced the release of the Progressive soundset, featuring a collection of 35 patches for the Mother-32 semi-modular synthesizer by Moog.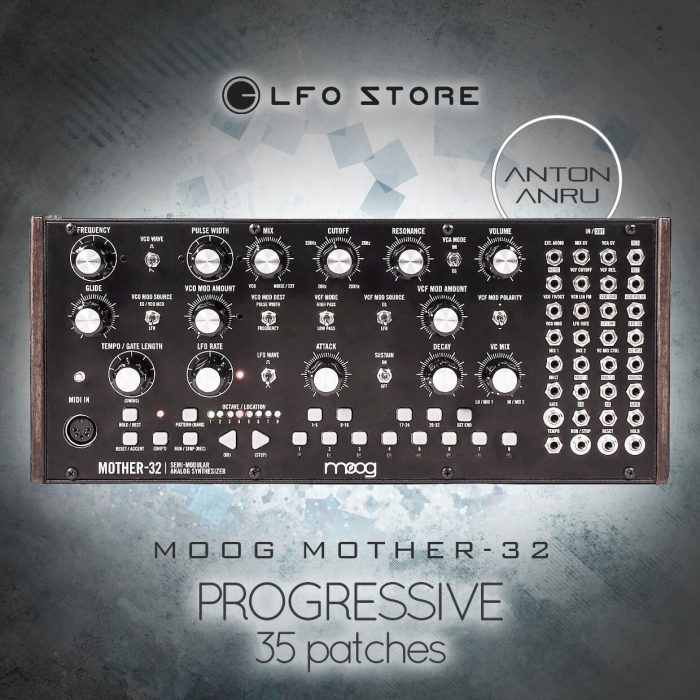 The collection aims to bring out Mother-32's most interesting timbres.
It may seem that a single Oscillator, Filter, simple Envelope and LFO can't do too much. But experiments with the patchbay give a wide range of sounds. Some timbres are supposed to be played on a keyboard. For others, it's better to use Arp or Seq. But, of course, you're free to experiment.

There are mild and soft timbres, as well as wild and noisy.
The soundset includes:
15 Leads.
8 Plucks.
2 Percussions.
5 Sequences.
5 FXs.
Progressive for Mother-32 is available from the LFO Store for $15 USD.
Rekkerd readers can get a 30% discount by using coupon code rekkerdmother32-30%off at the checkout.
More information: LFO Store