The open source Ardour digital audio workstation software for Linux, macOS or Windows has been updated to version 6.0.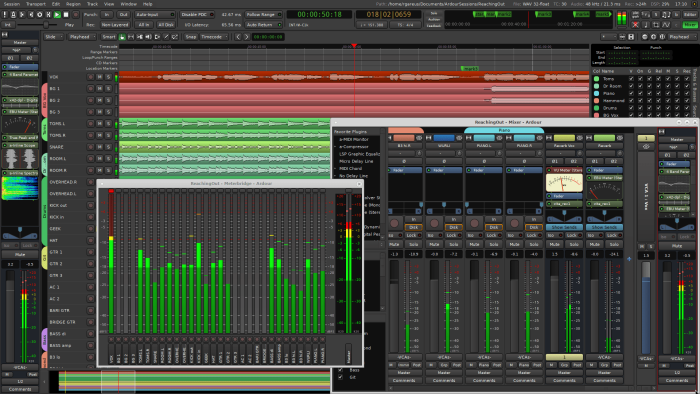 The update comes with many new features and changes, including full latency compensation along any signal pathway, global varispeed, cue monitoring, wet recordoing, Snap and Grid, improved MIDI handling, a comprehensive new "pin management" system which supports arbitry connections between plugins, and much more.
For some users, Ardour 6.0 will not look noticeably different from 5.12. However internally there have been huge engineering changes. Indeed, the primary reason for the very long interval between the two releases has been the scope and difficulty of these engineering designs and implementations.
Binaries are available as part of a monthly subscription or with a single payment starting from from $1 USD.
More information: Ardour