ARTFX Studios has released Cinematic Creations for Serum, a soundset featuring 70 presets for the Serum synthesizer by Xfer Records.
This pack features a collection of cinematic sounds, inspired by movie soundtracks and sounds from blockbuster films.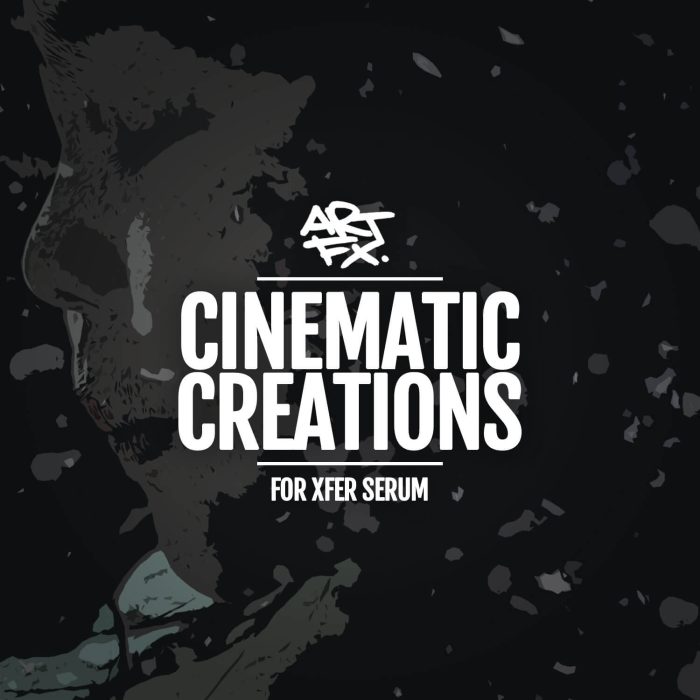 By now there are so many preset packs available for Xfer Serum filled with Drum & Bass and Dubstep bass presets, but so little packs that aim at cinematic sounds. And let's be honest, cinematic sounds work with any musical genre. Whether you are producing music for games and films or when you produce genres such as Neurofunk, these sounds will give those tracks a different touch. I spend a lot of time on this pack while working on my upcoming EP, this pack is the result of weeks of practice at making cinematic sounds with Serum.

With a total size of 421MB, this pack is quite a big one since it comes with a lot more than 'just some presets'. In the download, you'll find a folder with custom made noise files which can be used in the NOISE oscillator within Serum. These noises range from resampled pianos to real world recordings like rain or running water, these are amazing for layering on top of pads and they will give your patches a more organic feeling.

In the pack is also a custom wavetable folder filled with 55 custom made wavetables. Some of the wavetables have been used in the presets that come with the pack, however, most of them are entirely new so who knows what you can make with them?
Cinematic Creations for Serum is available for purchase for 29 EUR.
More information: ARTFX Studios / Cinematic Creations for Serum