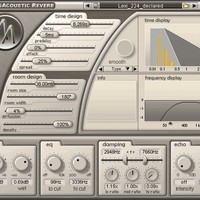 ArtsAcoustic has announced version 1.6.0 of its ArtsAcoustic Reverb effect plugin for Windows and Mac.
After several years on the market and very good user response the ArtsAcoustic Reverb has been carefully repolished! Starting with ArtsAcoustic Reverb 1.6 it will be available as native 64bit version for Windows and OS X. But we also added some more of the most requested features: more room types and a very high quality mode.
Changes in ArtsAcoustic Reverb v1.6.0
Available as AU and VST2 version supporting 32/64 bit hosts.
3 new room types included: Impact, Light, Resonante.
High Quality Mode: 96000Hz internal sampling rate.
Supports Windows 7/8 and OSX 10.8.
More presets.
Fixed some bugs: sluggish GUI, unable to enter license, etc.
ArtsAcoustic Reverb costs 189 EUR / USD. It is available at a 33% discount until January 6th, 2013, as part of the ArtsAcoustic Christmas Special. The update to version 1.6.x will be free of charge for all our existing ArtsAcoustic Reverb customers.
ArtsAcoustic has also announced ViRe-X Pro, a new algorithmic reverb effect plugin.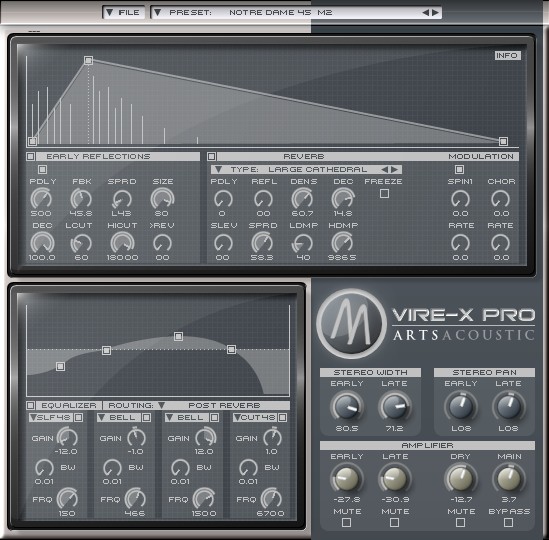 On our way to a new product, which will also see the light of day in early 2013, we needed a new reverb to be included onboard. Long story short, we soon realized, that it was too good not to be released as a separate product, so we decided to go the long route and developed it to the max extend.

Using our knowledge we´ve gathered in terms of reverb design, we´ve developed a special algorithm to be in control of resonances, on which the whole reverb structure is based on. This allows for great spaces in all forms and shapes.

Knowing that high quality gated algorithms (not a gate after the tail, which is something entirely different) are very rare, we additionally added a very flexible gated reverb algorithm.
The ArtsAcoustic ViRe-X Pro will be released soon, priced MSRP 189 EUR / $189 USD. Existing ArtsAcoustic Reverb customers will be eligible for a discount.
More information: ArtsAcoustic