Arturia has launched Music Through the Ages, offering promotional deals on selected products for a limited time.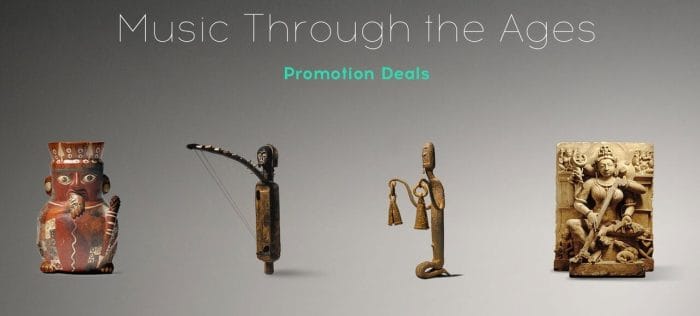 Music has been central to every civilization. Today you are the torch bearers; making music, performing, resonating through eternity. To help you accomplish your dreams Arturia is celebrating music and musicians by offering special limited time deals on outstanding instruments.
Music Through the Ages deals
SparkLE 199 EUR (regular 249 EUR)
SparkLE is a highly creative beat production center combining pure synthesis power with the intuitive workflow of a portable hardware drum machine.
MicroBrute 299 EUR (regular 329 EUR)
MicroBrute is a pure analog sonic powerhouse of a synth. Small in size but loaded with features, it can provide a wide range of tones from the subtlest to the fiercest ones.
MiniBrute 399 EUR (regular 549 EUR)
MiniBrute is now a classic analog synthesizer. It comes with a full-sized keyboard, VCO not DCO and all the controls you need to bring your sound to life.
Keylabs – Get free Mini V, Jupiter V, Vox Continental V and Wurlitzer V
Keylabs are hybrid instruments offering the best of hardware and software. They bring total integration with the Arturia software synthesizers.
iPad Apps 50% off
The Arturia iPad apps transpose all the quality of our virtual synthesizers into mobile applications. So you can enjoy their incomparable sound everywhere you go.
The sale ends January 31st, 2016.
More information: Arturia / Music Through the Ages