Arturia has announced that it is offering its MiniFilter V as a free download for a limited time.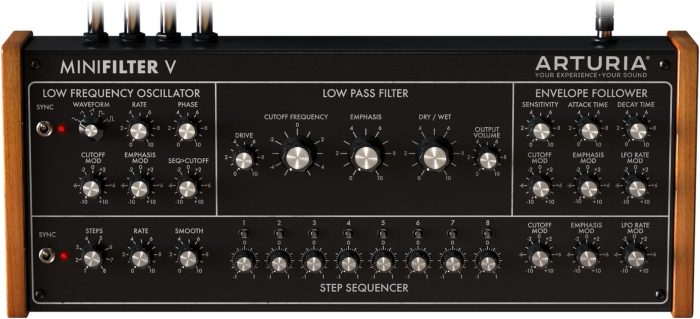 This holiday season Arturia is giving you a free, standalone version of the famous ladder filter found in the Mini V software synth. That's right, you can download the brand new MiniFilter V free of charge. After December 25th it will no longer be free, so download and enjoy it now!

The filter itself is based on the legendary synthesizers developed by Dr Bob Moog in the 1970s, and has been painstakingly reproduced to be as faithful and accurate to the original. Arturia worked closely with Bob Moog back in 2003 to recreate this timeless ladder filter, and our team of passionate, skilled engineers have been using the latest breakthroughs to refine it in the years since.

Using our exclusive TAE® technology, Arturia developers have been able to replicate the behaviours and subtle nuances of analog components, and it is this technology that brings the incredible 24 dB/octave filter emulation to life, allowing it to breathe, scream, and whistle like the original, with the addition of sample & hold and a sequencer.
MiniFilter V is available as a free download for Windows and Mac (VST/AU/AAX) until December 25th, 2016.
More information: Arturia / MiniFilter V