Arturia has announced availability of its Minilab MkII Inverted, a limited edition of the controller with switched black and white keys.
On top of its unique color scheme, it features the same hands-on control, high quality keys, and powerful included software that made the original MiniLab MkII such a hit with musicians and producers the world over.
The flipped color scheme tips its hat to the pioneering organs that changed the sound and challenged the look of popular music.

MiniLab MkII Inverted will help you unleash your creativity. Despite its size, it's a high quality, feature-packed controller giving you hands-on access to all the sounds in your virtual studio.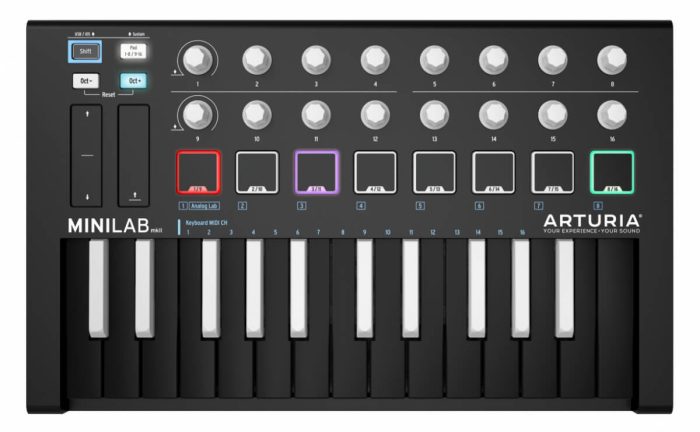 MiniLab MkII Inverted features
Expressive keyboard: Great feeling keys are a must-have feature for anyone looking to put their heart and soul into the music they make.
Endless encoders: 16 rotary knobs, including 2 clickable encoders, make MiniLab MkII one of the best small controllers for soft-synths and plugins.
Performance pads: Whether you're a finger drumming pro, or just want an easy way to trigger your samples in Live, this has you covered.
Analog Lab Lite: Explore hundreds of awe-inspiring presets. Synths and keyboard sounds that set the world alight are yours to play with and perform.
Ableton Live Lite: An introduction to one of the best-loved DAWs around. Record your ideas, mix your tracks, add effects, and release your music.
UVI Grand Piano Model D: A beautifully sampled German grand piano, the perfect companion for MiniLab MkII's expressive keyboard.
The MiniLab MkII Inverted is available for 99 USD/EUR while stocks last.
More information: Arturia