Wavelet Audio has launched its new Kontakt Player powered Ashen Scoring Cello, a solo cello library with an intimate tone woven of whispers and screams.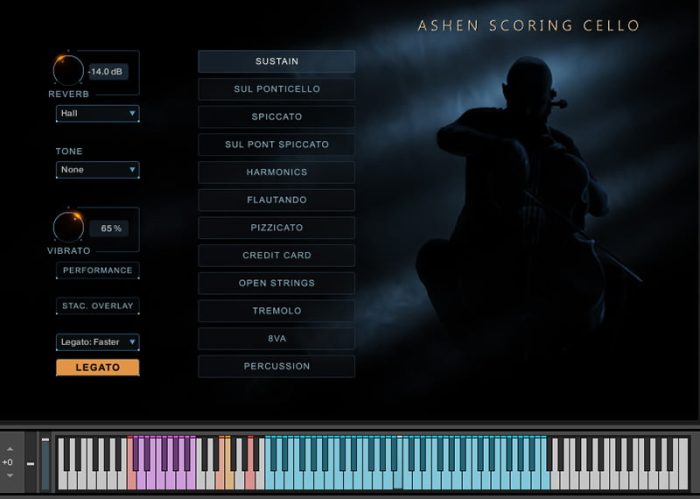 Born out of insomnia and the idea of minimal post-classical compositions, trailer music, and post-horror soundtracks with its woebegone atmosphere, the instrument library concentrates on a highly expressive and emotive playing style.
Every note is sampled with multiple dynamics in a musical context from real performances. It gives more general musicality and energy. In addition to standard and non-standard articulations, this instrument contains a unique Performance Designer engine that can bring life and a unique atmosphere to your composition and gives control over the textures. Ashen Scoring Cello is not yet another run-of-the-mill strings library. Our instrument is designed to work in a wide context. From dark ambient and experimental to orchestral and trailer music.

As composers themselves, Wavelet Audio understand the importance of high-quality cello instrument featuring traditional and nontraditional articulations. Every sample was cut and edited by hand to catch the beautiful tone of the cello. Recorded with up to 8 Round Robins and 4 Dynamic Layers for incredible realism. For short articulations, they didn't record one-shot samples one-by-one but real performances and took the samples from real repetitions. This technique is called "Repetition Sampling". It gives more general musicality and energy, increased tightness, and focuses on the samples' attack.

Ashen Scoring Cello is built primarily for film composers looking for a unique and idiosyncratic voice. It includes some standard repertoire like sustained legato and pizzicato, but it's also got some really great articulations like strumming with a credit card, a very nasty sul ponticello, and even percussion on the cello body.
Ashen Scoring Cello features
12 playable articulations.
Performance Designer.
Bonus Sound Design.
Realistic vibrato algorithm.
True legato (Rebow).
Up to 8 Round Robins.
4 dynamic layers.
24-bit / 48 kHz lossless NCW format.
Dozens Of Snapshots.
Works with Free Kontakt Player.
The instrument library is on sale for the intro price of $99 USD until October 21st, 2020. The regular price is $139 USD.
More information: Wavelet Audio