ATC has announced upcoming availability of the SCM12 Pro, an all-new high-performance, two-way compact passive nearfield monitor.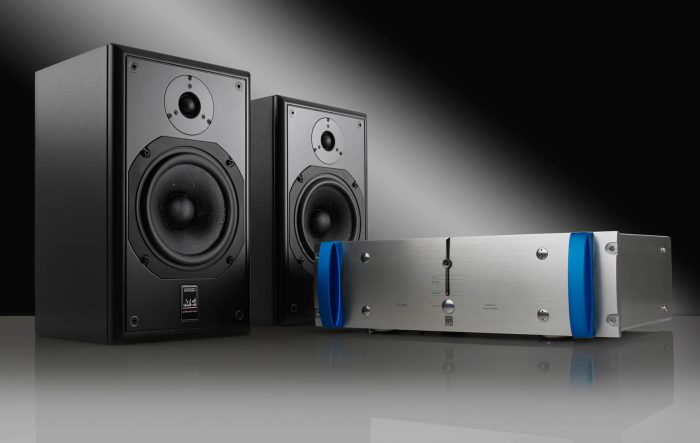 As an all-new design, the SCM12 Pro proffers ATC's acclaimed performance at a lower price point without compromising component quality and achieves this in a more compact, installation-friendly footprint ideally suited to nearfield monitoring as well as multichannel music and post-production applications.

"Anyone who has been waiting for an ATC nearfield with a smaller footprint, that is more easily installed, or that is more affordable, yet still delivers undiminished ATC performance, then the SCM12 Pro could be for them." So says ATC Technical Sales Manager Ben Lilly, before adding: "ATC R&D Manager Richard Newman has poured the same knowhow, time, and passion into this new model that has made the rest of the professional product line so successful. Users will find that productions completed using the SCM12 Pro will translate beautifully to other systems and that their incredibly low distortion makes listening to them a pleasure — even after long hours in the studio. At under £1,150.00 per pair, they may prove ideal for those seeking to upgrade ageing, hard-to-repair passive studio monitors."

Though the SCM12 Pro is the most affordable model in ATC's professional range of loudspeakers, the monitor makes use of the company's celebrated drive units for both the mid/bass and tweeter, both being meticulously hand built at its UK facility.
ATC will demonstrate these products at EastWest Studios (Studio Two), 6000 West Sunset Blvd, Hollywood, California, USA from Friday, September 30 to Saturday, October 1, 2016. ATC and US distributor TransAudio Group will also be hosting a press-only event from 7.00-8.00 pm on Friday, September 30 (just prior to the AES Party in Studio One at EastWest Studios).
The SCM12 Pro will also be being showcased Stateside by Vintage King Audio throughout the 141st AES Convention, September 29-October 1, 2016 at the Los Angeles Convention Center, Los Angeles, California.
The SCM12 Pro will be available from 3rd October 2016, at a UK retail pricing of:
SCM12 Pro £1,146 ex VAT.
P1 Pro Power Amp £2,165 ex VAT.
SCM12 Pro/P1 Pro Package: £2,980 ex VAT (saving 10% over items purchased separately).