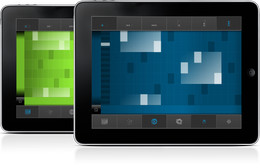 Audanika has released SoundPrism, a new innovative digital musical instrument for the iPad.
SoundPrism enables you to create beautiful music immediately without any previous knowledge.

With its unique visualization of pitches and intuitive controls composing sophisticated melodies, tone and chord patterns becomes child's play.
SoundPrism features
An intuitive and fun way to express yourself.
An incredibly easy way to compose great music.
A tool to create emotions with.
A musical landscape for you to explore.
SoundPrism is available to purchase at the iTunes App Store for $3.99 USD.
More information: Audanika