Auddict has announced the release of Ceres, the first of the Celestial Voices featuring the soaring, ethereal vocals of singer, Tanya Wells.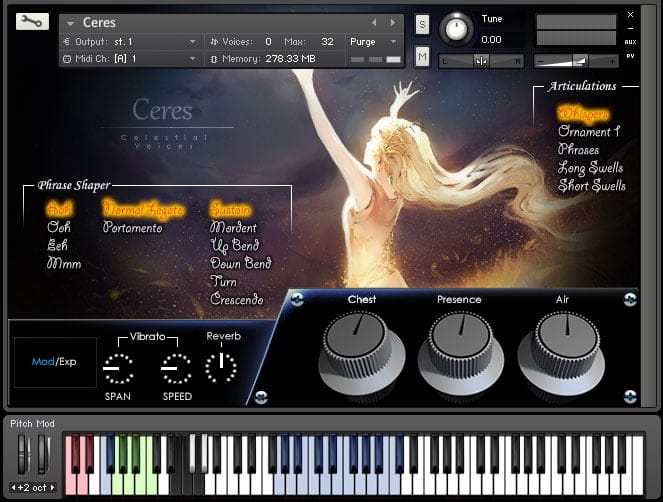 Tanya's flawless vocals, trained and refined in India, have taken her performing at the Cannes Film Festival for Anoushka Shankar, opening for Joss Stone, Nitin Sawhney and Nicki Wells (her twin sister), as well as recording vocals for the 2014 movie "Hercules".

With this VST instrument, we aimed to capture as much of Tanya's tone, style, artistic sound, and versatility in performance as we could, and as a result, you need only look at the screenshot below. Have a look at the range of the instrument, and then take a glance at the number of keyswitch notes available to you. Multiply these together, and you will have a rough idea of how deep and versatile this instrument really is.
The library is available for the introductory price of £44.98 GBP for a limited time (regular £89.99 GBP).