Audec has launched a new effect plugin that alters the stereo image of your audio with 3 parameters.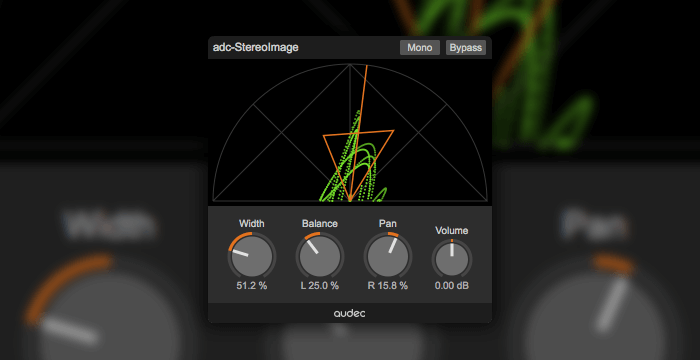 adc-StereoImage features
Width: Widen/Narrow stereo width.
Balance: Adjust L/R balance without affecting center element.
Pan: Pan sound image without affecting stereo width.
In/Out: 2 In, 2 Out.
The adc-StereoImage plugin is available for Mac OS 10.9 or newer (64-bit), priced at $7 USD. A demo version mutes the output at a certain interval.
Audec has also recently released the adc-CombSpread and adc-HaasSpread (FREE) stereo imaging plugins for widening or narrowing sound sources, as well as the adc-StereoScope panoramic spectral analyzer and adc-Vectorscope (FREE) simple vectorscope plugin.
More information: Audec