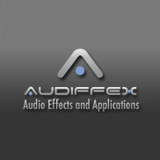 Audiffex has announced a giveaway for licenses of its software to 15 lucky winners who join them on Facebook.
We have recently jumped into the waters of social media, so you can finally join us on Facebook. But that's not all! Since it is a special occasion, we have decided to make a contest for you. There are free licenses for our software wating for you.

The task is simple: "Like" us on Facebook and become one of the fifteen happy winners!
Audiffex Facebook prizes
1-5 place: any software from the Audiffex portfolio (inTone, GK Amplification 2, Audiffex Pedals, inValve, interFX)
6-15 place: Gallien-Krueger Amplification 2 Standard.
The winners will be drawn on November 20, 2010.
Since the offer is pretty generous, there is a requirement for the winners, though not too hard to fulfill – take a picture of you with your computer running our software and send it back to us. We will publish it on Facebook and here on the web.
More information: Audiffex