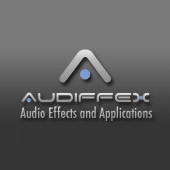 Audiffex has announced The Eleven Discount, a special offer limited to November 11, 2011.
Every day of our lives is unique. But some of these unique days also have a unique date, such as the forthcoming 11-11-11 (i.e. November 11, 2011). Let's make it an opportunity for us to have some fun and for you to get a great offer!

On this numericaly unique day, all of our software will cost only $11. Simply put, you can get any product for a fraction of its usual price (up to 93% discount).

But that's not all.

If your order will reach us exactly at 11:11:11 AM PST, you will get any of our products for free! If none of you will hit the exact moment, we will choose the closest sender.
More information: Audiffex