Audified has announced the release of inTone version 2.3, merging three applications into the live audio FX processor for Windows and Mac.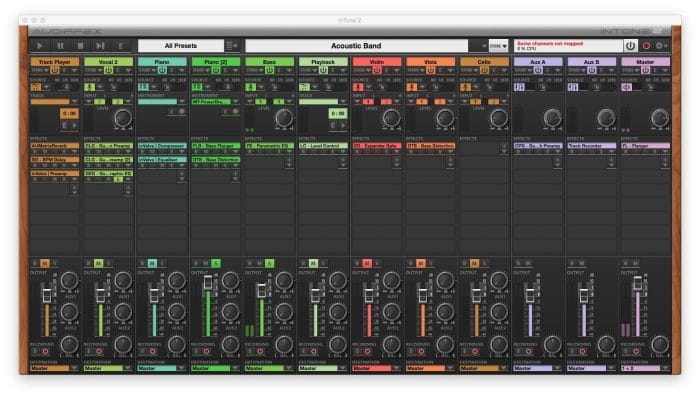 Audified connected three applications (inTone 2 Keys, Playback and Mixer) into one powerful and easy to use tool. Any of its processing chains can now be switched between audio processor, track player and virtual instrument track.

This version also fixes all known stability issues on Windows systems and brings many new features. Audified refined the graphic user interface, added full screen support and many little improvements that increase the comfort of use.
inTone features
Intone is a software FX rack for up to 18 channels of audio.
It can host up to 9 virtual instruments at the same time.
9 stereo players with synchro start can be grouped to get zonal player.
Track player in inTone 2 is an ideal tool for music students. It features audio speed and tune controls and looping.
Any signal can be recorded at any point of any processing chain.
inTone 2 for Windows and Mac is available for purchase for $49 USD.