Audio Damage has launched a Spring Sale, offering a 40% discount on its plug-ins for a limited time.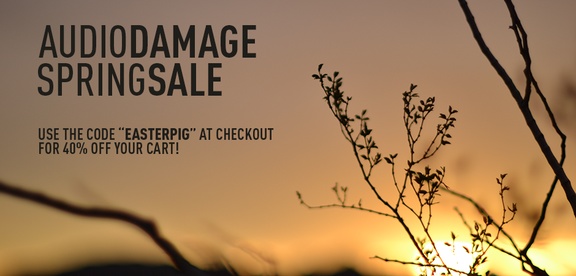 The annual Audio Damage Spring Sale is now rolling! Use the code EASTERPIG at check-out for 40% off your entire order, including bundles*. Visit the Audio Damage store now! Sale runs until Thursday, April 24th, at Midnight PST (GMT -8).

*Doesn't include hardware items, sorry! Only plug-ins.
The sale ends April 24th, 2014.
More information: Audio Damage