Audio Damage has announced its Spring Sale, offering 25% off all its software products.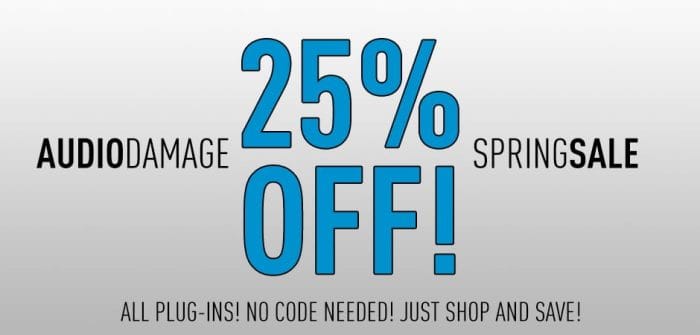 The Audio Damage Spring Sale is here again! Time to round out your collection of AD effects and instruments. There is no code necessary. All prices in the store have been adjusted to reflect the sale. Just shop and save!

The Spring Sale runs until Sunday, May 3rd at midnight Pacific time. Hit the Audio Damage store now!
Audio Damage has also announced ADM09 Odio, an iOS audio interface for Eurorack.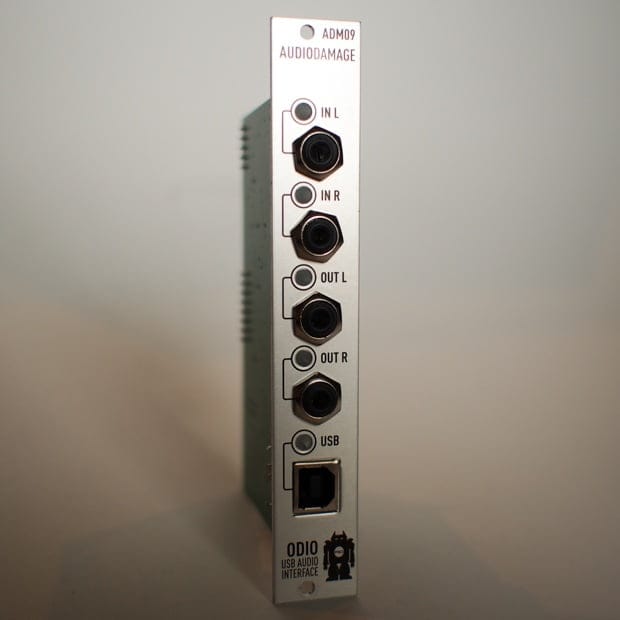 Our latest product is a class-compliant 2-in, 2-out USB audio interface for your Eurorack that runs at modular audio levels (much hotter than normal pro audio.)

While it can be used as a computer audio interface with both Windows and OS X, no drivers needed, its main purpose is to bring the world of iPad and iPhone audio applications to your Eurorack system. Easily record Instagram and YouTube videos with high-quality audio, or use your AudioBus-equipped iPad as an insert effect in your Eurorack system. The possibilities are endless!
Odio features
Class-compliant USB audio device. No driver required for Linux, OS X, Windows, and iOS. (iOS use requires Camera Connection Kit. Windows requires XP SP2 or later.)
Audio runs at 10v p-p modular levels on both input and output.
DC-coupled outputs for use with Silent Way, Volta, and other CV output software products.
Easily record high-quality audio with your Instagram, Vimeo, YouTube, and Soundcloud apps directly on your phone.
80ma current draw from the +12V rail, 5ma on the -12v rail. No 5V required.
48kHz 16-bit resolution.
4HP wide, 53mm deep. May fit some skiffs and shallow cases; check your clearances.
Odio is available for purchase for $249 USD.
More information: Audio Damage