Plugin Boutique has welcomed Audio Damage with an exclusive sale, offering a 25% discount on selected synthesizer and effect plugins for a limited time.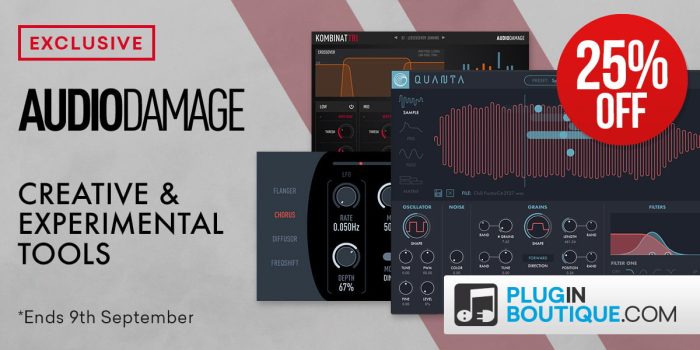 We are very excited to introduce Audio Damage and their creative and fun instruments and fx plugin range to the store. Certainly a favourite amongst the team here, we hope you enjoy them as much as we do!
The sale includes popular effects plugins such as the Eos 2 and ADverb2 reverbs and Discord4 pitch shifter, as well as the recently released Quanta 10-voice true stereo granular synthesizer.
The offer expires September 10th, 2018.
More information: Audio Damage