Audio Damage has released Pumphouse, a sidechain sequencer app that allows creating sidechain pumping effects in any iOS DAW.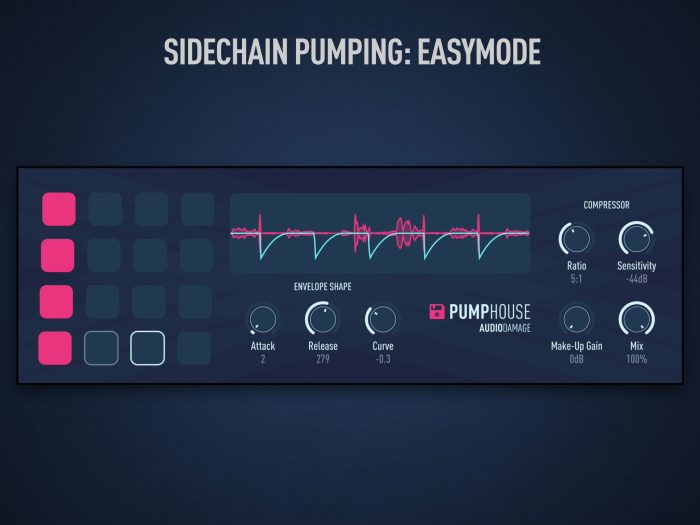 Pumphouse is a simple and excellent compressor (taken straight from our RoughRider 2 codebase) coupled with a step sequencer driving an envelope generator. In this manner, you can sidechain-compress your pads or bassline against a 1-measure pattern, no other inputs required.

With an easy-to-understand interface, Pumphouse is a quick method for getting That Sound.

Pumphouse requires transport information to work. Please note that some iOS AUv3 hosts do not have a transport. (At this time, Auria Pro that we're aware of.) There is an Inter-App Audio version supplied, but it also requires transport info.

We have tested and approve the AUv3 with AudioBus 3, Cubasis, GarageBand, AUM, ModStep, Zmors Modular, and Beatmaker 3.
Pumphouse is available from the App Store for $2.99 USD.
More information: Audio Damage / Pumphouse