Audio Ease has announced the release of Pyramid Impulse Responses for use in its Altiverb 7 reverb effect for Windows and Mac.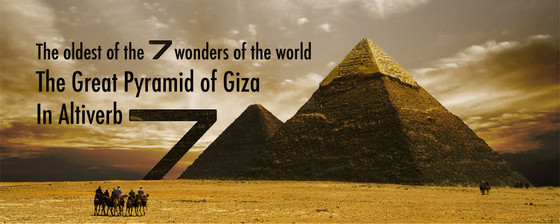 For several hours In May 2011, in a new Egypt, Master Healer, singer and musician Stellar arranged the King's chamber of the great Pyramid of Giza all for herself.

In that pitch dark resonant chamber in the heart of the pyramid, surrounded by solid Rose Granite and quartz walls 50 meter thick she recorded the vocal tracks for her album 'Sounds of Light'. She also recorded various mantras of love and creation and Lazu Ra Oh, sung in the original "language of Light" which represents the marriage of the Divine Union, the inner balance of the masculine and feminine within.

And then she recorded a number of beautiful impulse responses for Altiverb.
More information: Audio Ease / Giza IR Set