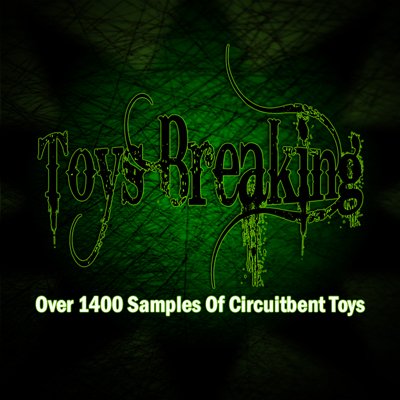 Audio Geek Zine has released Toys Breaking, a sample cd featuring tons circuit bent toys sounds.
Jon writes:
Yes, that time has come where I try to sell you something from my blog. I've had this 90% finished for a long time, finally got the push to finish and release it.

This is the result of months laboring over a hot soldering iron days of manual editing, and 3rd degree burns.
Toys Breaking includes over 1400 samples of circuitbent toys, in standard 16 bit, 44.1 kHz WAV format. Toys include the Coleco Talking Teacher, Mystery Meat Machine and a Furby. Find images of some of the bent toys here.
The sample pack costs $15 USD.
Visit Audio Geek Zine for more information.