Audio Imperia has announced that a free update to the Jaeger orcehstral Kontakt instrument library is coming soon.
The major update has been in the works for month. It will offer new samples and various improvements to the instrument engine.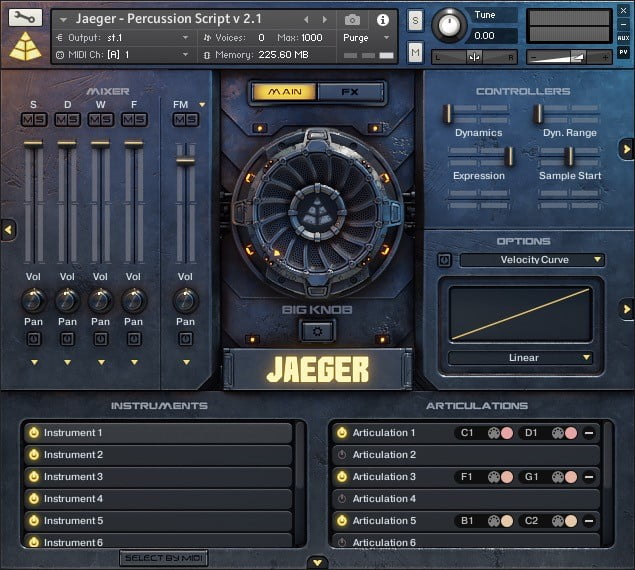 Deriving from the German word Jäger, meaning Hunter, JAEGER is the first release in a series of orchestral instruments that will usher you into a new era of modern cinematic music. As composers, we constantly find ourselves chasing that next creative spark, but our short deadlines don't always allow us the time to let inspiration hit. You have to simply apply fingers to keys and let the music begin.

Though the library is primarily focused on punchy, epic music, it is not just designed to be loud; it is also cinematic.
The update will include:
Added new legato repetition samples.
Added new non-vibrato sustained samples (+ vibrato controller).
Ensemble patches + samples.
Denoising on release samples.
Polyphonic legato.
Lite, super resource-friendly patches (no big knob/step mod/inserts & sends).
Sustain pedal support.
New percussion engine for percussion patches.
Huge improvements in release samples behavior.
Huge code optimizations.
Fixed non-persistent controllers issue.
More information on the update will follow soon.
Jaeger for Kontakt (full version) is currently on sale for only $449 USD during the Epic Black Friday Sale at Audio Imperia (regular $599 USD). This offer expires December 1st.
More information: Audio Imperia