Audio Imperia has announced that its upcoming Jaeger: Essential Modern Orchestra library for Kontakt is now available for pre-sale at a $100 USD discount.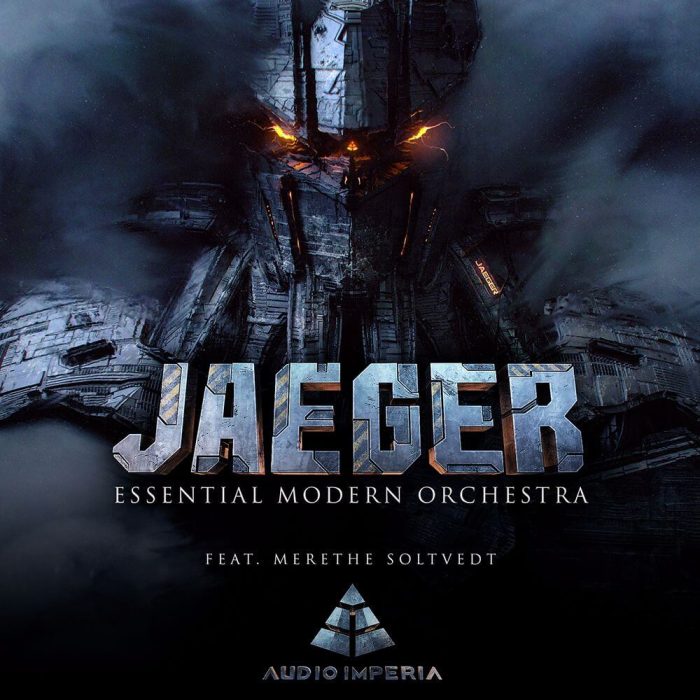 Jaeger is the first release in a series of orchestral instruments that will usher you into a new era of modern cinematic music. It aims to offer an incredible sound straight out of the box, alongside a user-friendly engine and interface.
Before settling on the exact specs for the library, the guys received extensive feedback from a number of highly successful, working composers to ensure no stone was left unturned. The constant pressure and tight deadlines demands for libraries with easy load times and maximum flexibility for a quick workflow.

With all of that in mind, the orchestral parts of JAEGER contain individual sections for strings, brass, and percussion. Though the library is primarily focused on punchy, epic music, it is not just designed to be loud; it is cinematic.
Jaeger features
Separate Sections for Strings: 16 Violins, 10 Violas, 6 Celli, 4 Basses.
Separate Sections for Brass: 3 Trumpets, 6 Horns, 2 Tenor & 2 Bass Trombones, 2 Tubas.
Expansive Percussion Section: Gran Cassa Ensemble, Taikos (Small), Taikos (Medium), Taikos (Large), Concert Tom Ensemble, Concert Snare (Low) Ensemble, Concert Snare (High) Ensemble, Sticks, Tam Tam, Piatti.
5 stereo microphone positions: Spot, Tree, Wide, Far, Full Mix.
True Legato for Violins, Celli, Trumpets, Horns.
Signature Dual Layer FX Page Kontakt Engine.
Recorded in centered seating positions.
Up to 6 morphing velocity layers.
Up to 9 Random, No Repetition, Round Robin.
Dynamic, Pure Tuning for Strings & Brass, just like a real orchestra.
Preserved Original Recording Levels.
Non-Distance Compensated Mixes & Distance Compensated Mixes for Percussion, the best of both worlds.
Jaeger: Essential Modern Orchestra is available for pre-order now for $499 USD (MSRP $599 USD). Use coupon code Presale-Jaeger at checkout to take advantage of this offer. The pre-sale price will end on the day of release, scheduled for the end of December.
Until December 1st, you can still save up to 35% off storewide as part of the Cyber Monday Sale.
More information: Audio Imperia / Jaeger: Essential Modern Orchestra