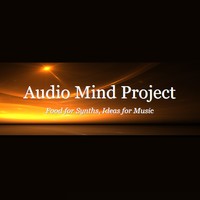 Audio Mind Project has launched a Spring Promo, offering up to 40% discount on its soundsets.
During the Spring Promo you can get the soundsets by Audio Mind Project for 30-40% off the regular prices, depending on how many you order.

The pricing scheme is as follows:
1 soundset – 30% off
2 soundsets – 35% off total price
3 soundsets or more – 40% off total price

Available are soundsets for FM8, DCAM: Synth Squad, TAL-U-NO-LX, V-Station and Corona.

As there is still an intro period for the recently released 'Electric Opera' soundset for Corona (until April 5, 2013), the discounts sum up, so this one can be ordered for almost 50% off the regular price individually or even more if ordered in a bundle.
The Spring Promo ends April 10th, 2013.
More information: Audio Mind Project