Audio Plugin Deals has introduced Ueberschall Synthetic Soundtracks Vol 2 and 3 with a limited time 70% discount.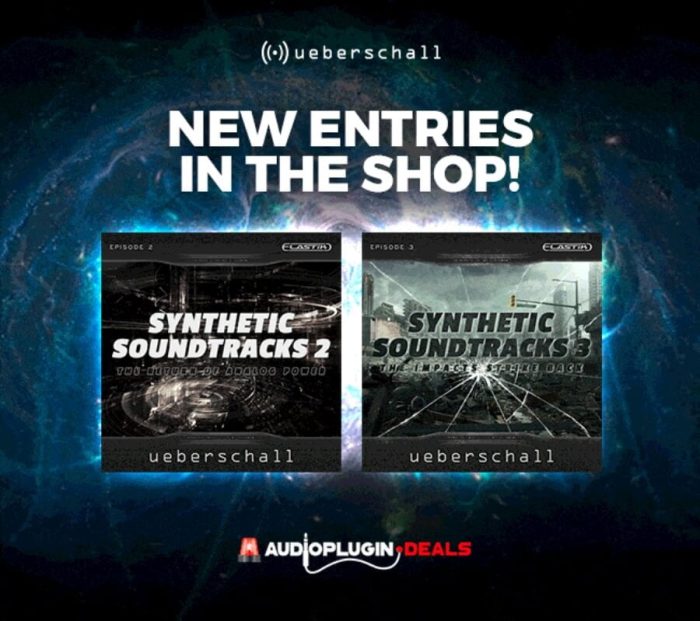 Synthetic Soundtracks 2 is a musical futurescope. Inspired by the sounds, styles and drama of sci-fi films that span the ages from The Terminator to Blade Runner 2049, Synthetic Soundtracks 2 lets you press the musical hyperdrive button and continue your epic journey across the lightyears.
Synthetic Soundtracks 3 delivers a sense of foreboding. With heavy impacts and pounding rhythms, this is a musical futurescope that hits hard. The moods are dark, disturbing, chaotic and always epic.
Originally $170 USD each, both libraries are now available for just $49.99 USD until January 13th, 2020. They run in the free Elastik Player, which is available in VST, AU, AAX and standalone formats (included).
Also, you will receive 50% of what you spend back into your rewards wallet after you complete your order.
More information: Audio Plugin Deals