Audio-Technica has announced its global sponsorship of Playing For Change (PFC), a global movement created to inspire and connect the world through music, born from the shared belief that music has the power to break down boundaries and overcome distances between people.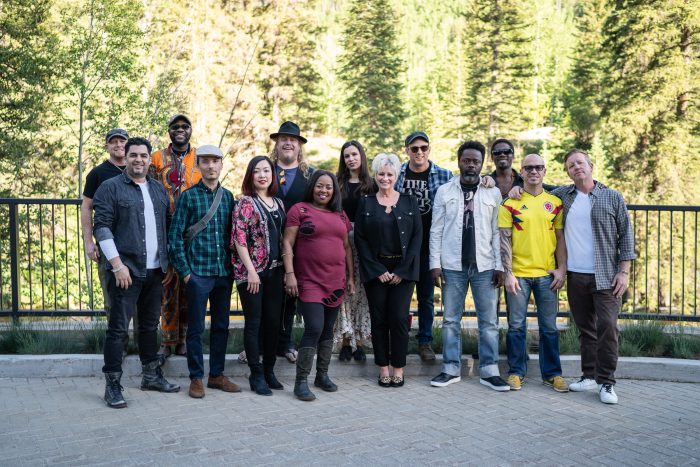 Playing For Change's primary focus is to record and film musicians performing in their natural environments and combine their talents and cultural power in innovative videos known as Songs Around The World. Additionally, Audio-Technica's sponsorship also extends to the Playing For Change Band and the Playing For Change Foundation – a separate global 501(c)3 nonprofit organization dedicated to creating positive change through music and arts education. The foundation develops and supports school music programs in underserved communities around the world, providing free classes in music, dance and languages that combine cultural traditions with technology.
As the exclusive microphone and headphone sponsor of Playing For Change, Audio-Technica will provide global support and equipment for PFC and the PFC Band, in addition to advocating for PFC at events year-round. Audio-Technica will also donate microphones and headphones for the PFC Foundation in its efforts to assist underserved communities.
Phil Cajka, Audio-Technica U.S. President and C.E.O., stated,
"Playing For Change represents the ways in which music unites us around the world. We are proud to support their endeavors, and we look forward to serving as an advocate for their efforts throughout the year."
Mark Johnson, Playing For Change CEO/Co-Founder, remarked,
"We are excited to have Audio-Technica joining in our ongoing mission. Much of what PFC does involves getting audio in the field – a task to which Audio-Technica microphones and headphones are well suited. Audio-Technica also understands that music is about people, that it's our global language and heritage, and it must be preserved and cherished! We look forward to working with A-T as a close partner and together show that great sound is everywhere."
More information: Audio-Technica