Audio Wonder has announced the release of Plucked Piano, a piano instrument for Native Instruments Kontakt.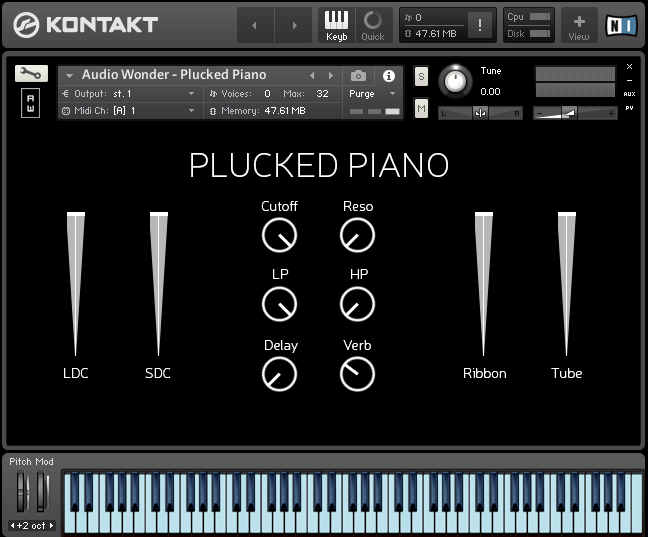 This library was recorded at the Audio Wonder studio using high end Neumann, Royer and AKG mics through high end Neve and API preamps.
Plucked piano is a collection of plucked piano samples captured from our studio's Geyer Grand piano via an assortment of high end Neumann, Royer and AKG mics run through Neve preamplifiers. The library features 3 velocity layers per note and four mic positions packaged in an easy to use, single-page interface.
Plucked Piano features
Four mic positions:

LDC – AKG 414s intimately close to the soundboard (stereo).
SDC – Spaced pair of Neumann KM184s a few inches above (stereo).
Ribbon – Royer R122 ribbons in a stereo pair right above the hammers (stereo).
Tube – Neumann M149 Tube mic (mono).

478 samples, 48kHz/24bit.
2.62 GB (1.1GB Compressed).
Plucked Piano for Kontakt 5.5.2 or later (full version) is on sale for the intro price of $29 USD until September 26th, 2017 (regular $49 USD).
Visit Audio Wonder
for more information.