The new version 3 update of the Audiobus iOS audio routing platform app introduces a brand new accessible way of working with MIDI.
As it did for audio, Audiobus 3 brings MIDI into the mainstream, and introduces a whole new class of creative music app: MIDI Filters.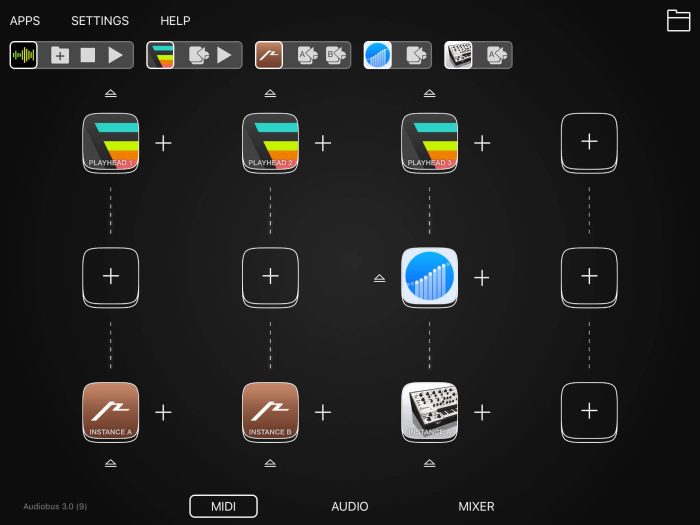 Award-winning and widely acclaimed music creation platform Audiobus launches Audiobus 3 today, bringing a host of powerful new features. Designed to empower musicians to be more creative with less technical effort, and with a community of over 900 compatible apps, Audiobus 3 makes music creation on iOS more fun and powerful than ever.

Audiobus 3's new MIDI routing system effortlessly connects MIDI-capable music apps and external MIDI hardware so users can drive their favourite synthesizers and samplers straight from their preferred instrument or sequencer apps, or external keyboards. Audiobus 3 introduces a brand new class of app, the MIDI Filter, which can be used to modify notes in real time, applying auto tuning, arpeggios, transposition, quantization or any other manipulation, opening up exciting new creative possibilities for musicians.

Audiobus 3 also introduces support for Apple's new Audio Unit Extension standard, bringing desktop-like audio unit support to the Audiobus platform. Together with a new built-in mixer, enhanced preset management and a dramatically improved workflow with background launching of apps and split view/slide over support, Audiobus 3 represents a big step forward for iOS music making.
Audiobus 3 is available from the App Store for $9.99 USD.
More information: Audiobus