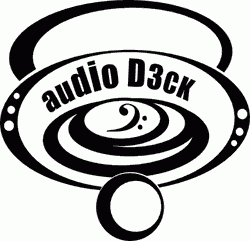 audioD3CK has announced "free x-mas frenzy", a group buy in which all audioD3CK plug-ins will be free for a limited time when the group buy target is reached.
If we manage to sell licenses of audioD3CK's software worth 12.345 € until December the 24th 2014, we will reduce the prices for all our products to 0 € (free!) for the time between Christmas and new years eve (24.12.2014 – 31.12.2014)!

That would give free access to all our software for everyone in the world who has access to the internet (including you). Of course, the free software will still work after it is no longer available for free, in exactly the same way as if you bought the software at the regular price.
The group buy ends December 24th, 2014.
audioD3CK has also released public betas for Peng, TagAFile, ModCut and SunRuys, four new plug-ins for Windows and Mac.
Public betas at audioD3CK
Peng is a semi-modular drum sampler geared towards a fast workflow while sustaining a comprehensive feature set. It features an integrated browser, integrated DSP, an integrated mixing engine and a template-based workflow. Peng's internal sample browser TagAFile is also available as a separate product to complement your DAW.
ModCut is a sample scratcher utilizing audioD3CK's sample navigator. You can load a sample, find the right range to scratch and scratch it with your mod wheel.
SunRuys is a flexible compressor designed to be used on mix busses. It aims towards a transparent character. SunRuys will be part of the upcoming SunSeries that will eventually merge into a channel strip.
The plugins in public beta are currently on sale at a discounted price, with an additional 15% off the beta discounts and bundle prices.
All R.A.O.N. series products have been updated as well, including a hot-fix for all known bugs in the current release version 1.5. The update is contained in the installers available on the official website.
All new (and "old") plug-ins are in a public beta testing stage for the next version 1.6. New features are:
RTAS builds for OS X and Windows.
A new context sensitive help bar on the bottom of all plug-ins.
More information: audioD3CK