The AudioKit team has released its feature-packed free synthesizer AudioKit Synth One for the iPhone.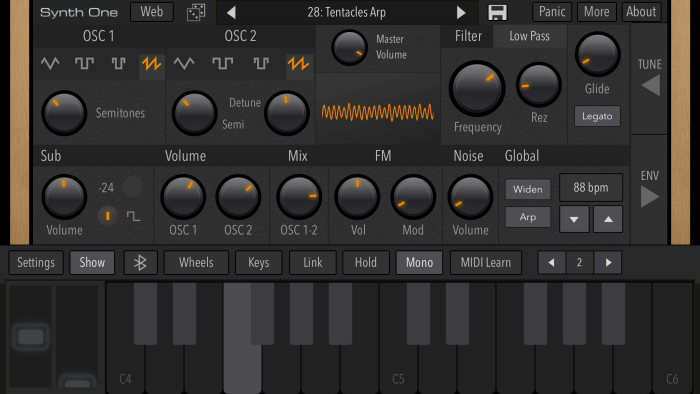 Exciting news: After over 3 years of development, AudioKit Synth One is now available as a universal app for the iPhone and iPad. The iPhone version has turned out fantastic: Synth One has been painstakingly handcrafted for the iPhone interface.

This is huge news for mobile music-making. Now, anyone with an iPhone can have a full-featured, pro, and portable Synthesizer. The controls and features are all there.

It's completely free. There are no ads. There's nothing to buy. The iPhone version doesn't even require an email address. If you have an iPhone, you can have a synth.
Version 1.0 of the iOS synth also sees the release of a new presets bank by sound designer Francis Preve and additional presets by James Edward Cosby (JEC bank).
AudioKit Synth One requires iPhone 6 and above, or iPad 4 and above. The full source code to the iPhone & iPad version is now available on Github.
More information: AudioKit Synth One