AudioKit has announced AUv3 support for its Digital D1 software synthesizer instrument.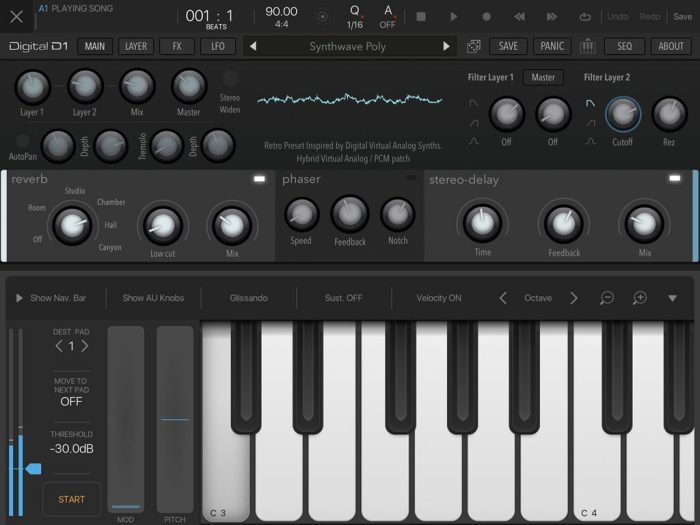 Digital D1 is a 64-voice virtual analog/PCM synth inspired by the digital synthesizers of the '80s and '90s. You can now use Digital D1 in both iOS Hosts as well as any DAW that supports AUv3 plugins.
You can think of AUv3 as a "VST" or "Plugin" for your iOS device. After months of hard work. D1 has been completely rewritten to be used as an AU plugin.

Use AudioKit Digital D1 as an AU plugin in your favorite hosts, including: GarageBand, AUM, Audiobus, BeatMaker 3, Cubasis, NanoStudio 2, more!
For current D1 users, the free upgrade is now available to download from the App Store. New users can take advantage of a limited time 45% discount offer and purchase Digital D1 for $7.99 USD.
100% of the money raised with Digital D1 goes to support AudioKit.
More information: AudioKit