Plugin Boutique has launched a sale on Audionamix, offering discounts of up to 60% off on audio separation tools in May.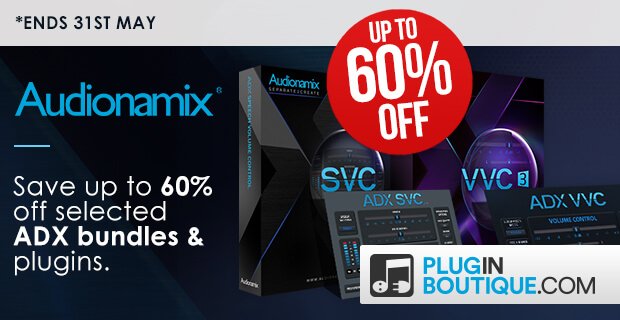 Since 2008, Audionamix has established itself as the global leader in audio source separation. Based on years of audio research, the company developed the revolutionary, patented ADX Technology and continues to pioneer audio solutions for the film, broadcast and music industries.

Audionamix's technical expertise in isolating and separating elements from a master recording empowers content owners, engineers, producers, and artists to create new musical arrangements, and unlock television and movie assets for expanded distribution.
The sale includes:
ADX SVC Speech Volume Control.
Plug-In Bundle.
ADX VVC 3.0.
Music-Production Bundle.
ADX Professional Suite.
Post-Production Bundle.
The offer expires June 1st, 2018.
More information: Audionamix