Audionamix has launched a Black Friday Sale, offering up to 50% off on its audio source separation software for Windows and Mac for a limited time.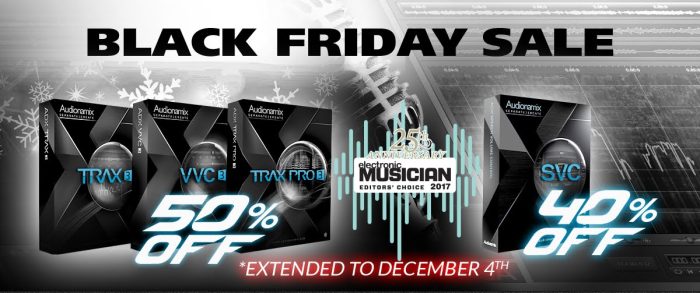 In early 2014, Audionamix released ADX TRAX, a specialized audio software that utilizes the company's ADX technology to allow musicians and audio engineers to easily and quickly isolate melodic elements from instrumental tracks for multiple applications. In late 2014 Audionamix released it's premier software, ADX TRAX Pro.

TRAX Pro includes all of the ground breaking tech from ADX TRAX, and also includes a powerful spectral editor to enable the user to get highly professional results from their isolations.

Audionamix also released a plug in for Pro Tools Native in late 2014. ADX Vocal Volume Control allows the user to easily control the volume and pan position of the main melodic element in any mix.
Audionamix products are on sale until December 4th, 2016, from Audionamix and distribution partner Plugin Boutique.
More information: Audionamix