audiowerkstatt has announced availability of the midi-clock-shifter v2, a device that helps you to move your MIDI-slave as many MIDI-clock-ticks as you want forward or backward, while running in synchronisation to the MIDI-master.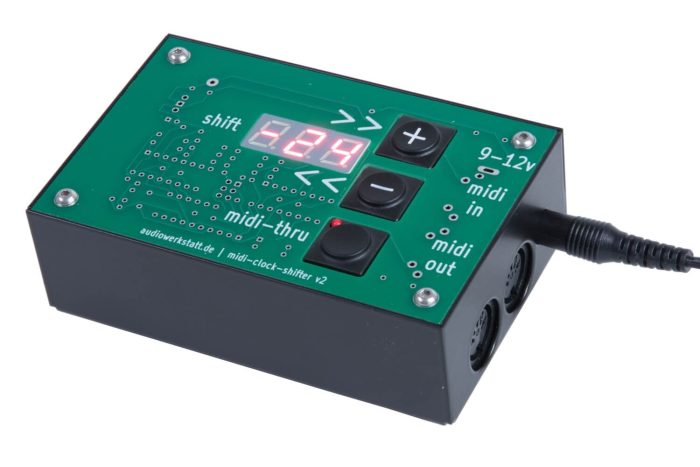 Similar to the trigger2midi2trigger, midi-restarter and midi-clock-multiplier updates, this new version has all functions of the classic audiowerkstatt midi-clock-shifter, but comes in a powder-coated steel-enclouser and stores its settings.
A tool, for on-the-fly correction of a MIDI-slave, that is not reliable or to push a loop, that is not recorded in a rhythm, to that rhythm.

And a tool to have fun with playing around with two sequencers and do things like e.g. going slightly forward and backward with one of them.
midi-clock-shifter v2 is available for purchase for 179 EUR incl. 19% tax.
More information: audiowerkstatt