audiowerkstatt has announced the release of midi-restarter, a device for controlling your MIDI-slave gear.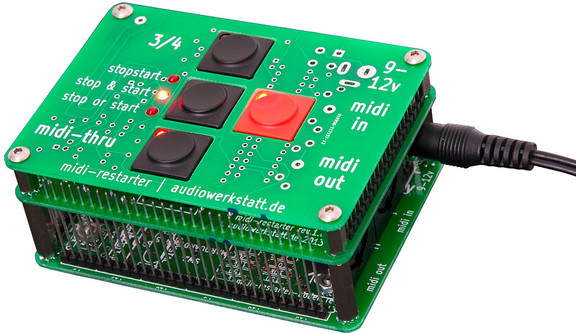 The midi-restarter helps you to start or stop your MIDI-slave independent of your MIDI-master, but always in perfect synchronisation.

You push the buttom and the audiowerkstatt midi-restarter sends a MIDI-start/stop-message at the beginning of the next bar to ensure that all following MIDI-devices run in the correct timing.
The midi-restarter is available for purchase for 139 EUR incl. VAT.
More information: audiowerkstatt