audiowerkstatt has announced the release of the mini-midi-step-seq, a hardware MIDI sequencer.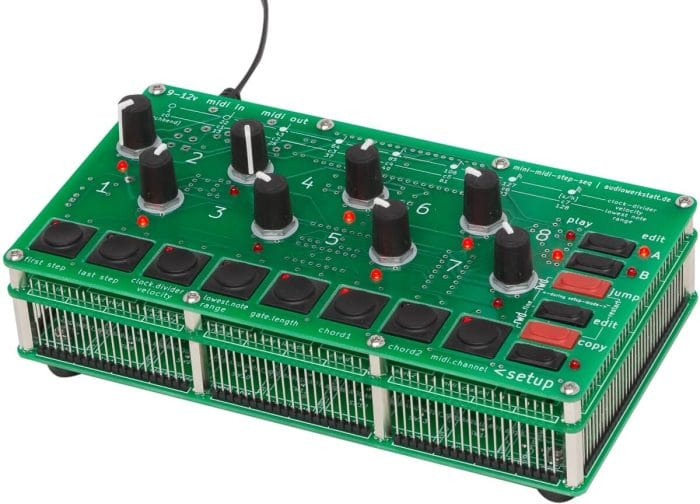 The audiowerkstatt mini-midi-step-seq is a MIDI-sequencer (no gate/CV), which is based on a classic analog step-sequencer:

– Programming with potentiometers (no endless-dial and no detent)!
– Only one track!
– No pattern-storage!
– No internal clock (only usable as MIDI-slave)!
– No display!

It is optimized for live use, especially jam-sessions, but can also be used to give you new ideas, if you are stuck in your main sequencer.
mini-midi-step-seq is available for purchase for 329 EUR incl. 19% VAT.
More information: audiowerkstatt / mini-midi-step-seq