Audiowiesel has announced the release of E-Ukulele, a free ukulele instrument library for Native Instruments Kontakt 5.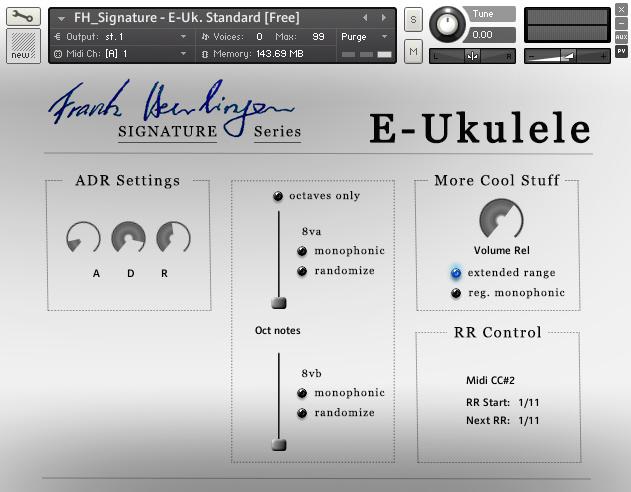 We sampled an electronic ukulele (Les Paul model) from Epiphone. At the beginning it was just a fun project and we kept adding new sample content for private use only. Now, we decided to make this available to the public as free download in order to let everybody use this in their own productions.

All samples in E-Ukulele are mixed totally dry in order to give you the greatest amount of flexibility. This way you have total freedom of spatial placement and the role E-Ukulele plays in your production (like a melodic or background instrument).
E-Ukulele features
11x round robin per note per velocity (single notes).
14x round robin per chord per velocity (7x down-stroke, 7x up-stroke).
Everything is in 4 velocity layers (Core).
10 different chord structures on every root tone (major, major6, major(-7), major7, major9, minor, minor6, minor(-7), sus2, sus4 and even dead notes).
Control over ADR and round robin.
1.2 GB Kontakt .ncw format.
Sample resolution: 44,1kHz / 24bit / stereo.
E-Ukulele is a free download at Audiowiesel. Requires full version of Kontakt v5.3 or higher.
More information: Audiowiesel / E-Ukulele