Audyolab has announced the release of its Mixing Electronic Music with Logic Pro video tutorial course.
So you're a producer, DJ or music enthusiasts?

Then this course is for you. It's about mixing electronic music. Whether it's mixing your own productions or maybe a remix you are working on or a demo track for a record label. To make your mixes shine, add that punch and quality to your sound.

What Makes "Good" Mixing?

In this online mixing course you'll learn how to use principles of good mixing. And all the techniques and exercises are carefully designed to fit within that structure. Every time you do one, you are building technique in one of those learned principles. And these principles are applicable to only to Logic Pro, but any DAW because they are universal. And there's another concept of knowing when and how to use certain tools that will make our mixes sound professional. Well just like any other profession, a good producer won't be able to mix great tracks without knowing which, when and how to use certain tools that create awesome mixes.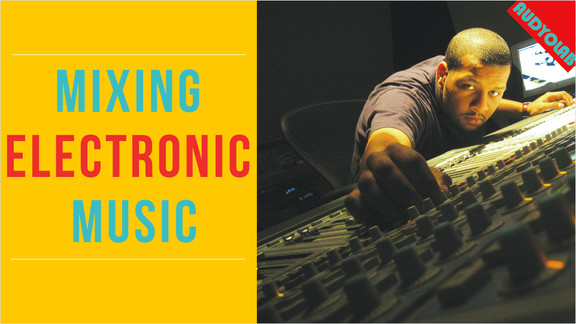 Mixing Electronic Music with Logic Pro features
Over 60 videos of instruction.
Sample project mixes to download with multi-track stems.
Logic Pro preset settings for compression, reverbs, delays and effects.
Permanent access to all videos.
The course costs $99 USD. Audyolab is offering rekkerd.org readers a 50% discount, use promotional code REKKERD at checkout.
More information: Audyolab / Mixing Electronic Music with Logic Pro