Auganizer has announced the imminent arrival of Auganizer 2, the next major version of the Audio Unit management app for Mac OS X.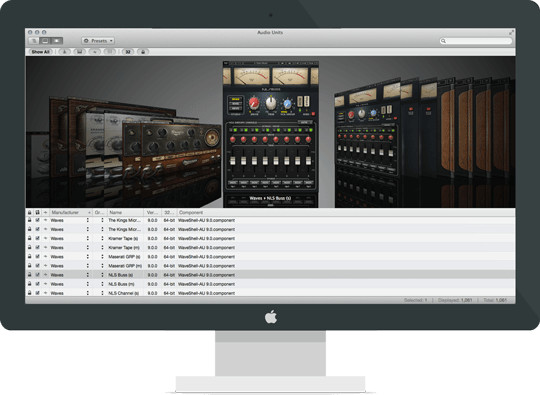 Since the day Apple moved to the Audio Unit format users have been forced to view an illogical list of manufacturers and developers names when trying to access their plugins.
Not anymore. Now you can organise and view your Audio Units the way you desire in Logic, Garageband, Main Stage with limited support also for Ableton Live, Maschine and other AU hosts.
Auganizer 2 features
Duplicate and rename plugins multiple times to allow "native AU" of Reaktor ensembles, Kontakt instruments, VMR, Nebula, Patchbays or any other reason you can think to run multiple separate Audio Units of the same host. The limit is your imagination and desire.
Full integration with Logic X 10.1's new plugin menu. Migrate your already created settings over from Auganizer 1 into this new menu to save time. Manage as many sub-folders as you want in the easy to use familiar OS X like work flow. Much easier to manage multiple folders.
Plugin notes, including pre-populated information about your plugin library, what it does, what it emulates and anything you wish you add or change. Combined with our plugin GUI it helps to categorise plugins without having to leave the app or check what it is what. Essential for large libraries.
Full compatibility with multiple DAWs, Logic 7, 8, 9 and X and OS X 10.6-10.10.
Easier editing of multiple plugins.
Updated UI with Yosemite features.
Full management of Logic 7, 8 and 9 user presets.
Plus much much more.
Auganizer 2 will be a free upgrade for all current users of Auganizer. A beta will be made available for current users shortly and the full release will be in the Spring.
More information: Auganizer